We all have the privilege of boosting our outputs with the benefits that the 4G network has brought. Sooner, the world is getting ready for the next generation of cellular technology- the fifth generation of the Mobile Network phase. It is a new global standard that intends to connect every human with digital objects and devices that are in use.
The boons of 5G Mobile Network are in no way lesser than the 4G connectivity. Its high multi-Gbps peak data speeds, ultra-low latency, reliability, high performance, and massive network capacity need to be mentioned. It also enhances the user experience and empowers numerous sectors.
How does this work?
5G is based on Orthogonal frequency-division multiplexing, OFDM, which is a method of accentuating a digital signal across multiple diverse channels to reduce interference. 5G can enhance the OFDM which results in increased flexibility and scalability. It uses a 5G new radio air interface and wider bandwidth technologies such as sub-6 GHz and mmWave. It also expands the usage of spectrum resources.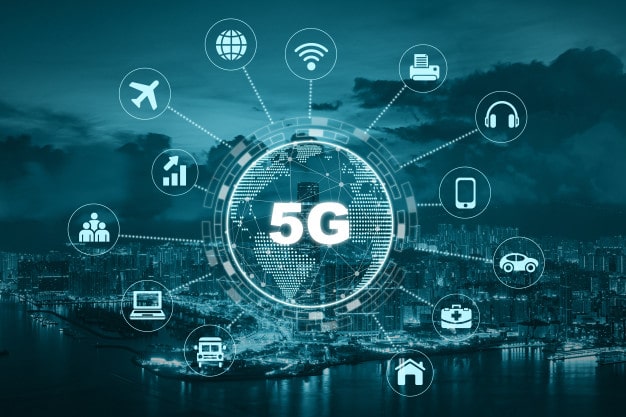 The flexibility of 5G enables it to operate in both lower bands and this aids in extreme capacity. 5G not only improves the Mobile connectivity experience but it extends its usage in the mission-critical communications as well!
How far can we rely on this new phase of Telecommunication?
Researchers believe that the Global Economy is going to witness a huge impact of 5G as this transitional phase is going to boost up the production and performance of goods and services exceedingly. However, we still need more patience to study the overall impact of 5G on the World order.
As the rumors have been on the spread about the link between the pandemic and 5G invasion, there has been no proper insight to prove the same or the vice versa. So, let's not debate this now!
Without a shadow of a doubt, we know one thing for sure! 5G is about to transform our lives. We expect an amazing positive change in the realm of Virtual reality, Artificial Intelligence, and of course, Telecommunication engineering.