Gone are those days when we glued ourselves to the seats to watch our teachers handle classes. The world is transforming. So is the system of Education! With the changing global standards, every sector is striving to boost its productivity and performance with the help of the tools of modern technology. The doors of education have also been finally knocked by the trends of the digital era. You would be really surprised to see the huge impact that the digital world is having on the focused, organized, class-room based pedagogical world.
The conventional methods have been replaced by Virtual Reality. Physical Classrooms have been replaced by Virtual Classrooms. Robotic teaching has been on call since 2013 (Source: The social robot teacher – Bold. Expert) Educationists refer to it as Educational Technology, in short, EduTech.
Teaching Patterns that Transcend Boundaries
We discovered many interesting blogs of teachers and educationists who represent various genres of teaching. One such interesting blog belongs to Jessica. She calls her blog as 'Polka-dotted teacher.' As she puts it, "I enjoy working with teachers to bring effective uses of technology to the classroom and create fun, engaging interactive lessons". Her blog speaks about the fun-creating and engaging digital tools that help improve the attention and reception of students. And there are sites like 'Organized Classroom' where one will learn to organize their classrooms, creating fully functional and effective learning sessions.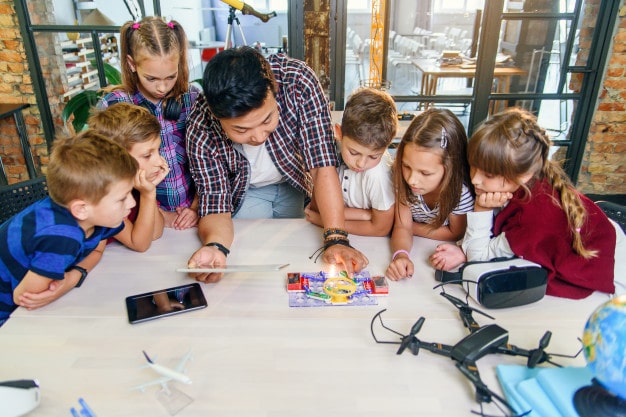 Educationists firmly believe that such deviations would make the whole learning platform overflow with vibrant ideas of varied colors. Here is a list of Innovative schools that have rejected the societal norms of customary education, helping the budding minds to envision the Big picture of life! (Source: Business Insider)
'Education is essential to change', voices Henry Steele Commager. And that is quite true. We are indeed super excited to see the impact that educational technology is going to make on the generation to come!