Do you think so? We will find out in this article.
World of Chatbots
Chatbots are going to revolutionize the way people run businesses- there is no denying that. But the impact it's going to make in resource management is going to be huge!
Chatbots work with a set of predefined rules and predictive models to serve better. Chatbots help in collecting the right information from the customers and connecting them with the right executives for further assistance.
What is a Chatbot?
A chatbot is a computer program that mimics human conversation to engage with customers either via voice or text communication through phone, email or social media.
Chatbots are highly efficient in speeding up the service processes, providing the desired information to the service representatives. 
How do the Chatbots do it?
Chatbots use the existing conversation records to understand the type of questions that people ask. They analyze the human behavior with the input models and the responses of the visitors and direct them to the appropriate solution providers. It is believed that Facebook is the forerunner in employing Chatbots in their Messenger app which is then followed by Google. 
Classifications of Chatbots
Based on the purpose of usage, Chatbots can be broadly classified into three categories.
Support Chatbots
Skills Chatbots
Assistant Chatbots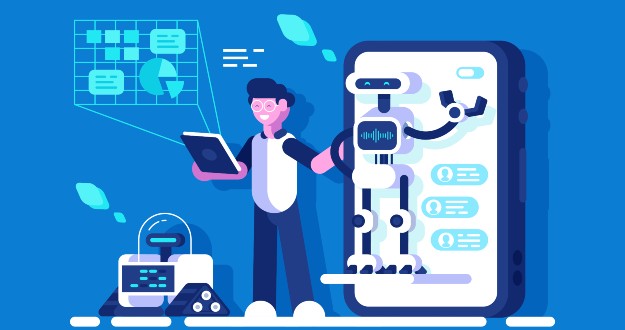 Support Chatbots
These Chatbots require a deeper understanding of the contextual usage of words. In developing these support chatbots, developers combine short-tail and long-tail phrases to equip the bots with analyzing customer needs and enquiries.
Skills Chatbots
Unlike Support chatbots that require a deeper contextual awareness, the Skills chatbots require a minimal contextual understanding as they are developed in order to accomplish a particular task or to make life simple. They recognize the speech of the user and execute the stated commands.
Assistant Chatbots
The functionalities of the Assistant Chatbots fall in between the other two major classifications, i.e. Support Chatbots and Skills Chatbots. Siri and Alexa are some of the best-used examples of this type of chatbots. They are developed to execute commands of the users and so they are required to cover broader topics and questions that might arise. 
Many chatbots are developed to accomplish different purposes. But the ultimate purpose of developing them is to help the users, automate the business and improve the ROI.
Will chatbots replace humans?
So far so good… But coming to the question, "Will chatbots replace humans?", the answer is NO. Chatbots help in marketing automation and better customer service. They help users to get allotted with the right customer service experts. But they will not replace humans in the near future. However, with the development of automation technology and AI and Machine Intelligence, there is scope for the betterment of the Chatbot technology and more businesses will come forward to integrate the technology in their respective domains.
Till then, let us hope for the best!
Read this interesting article on Robotic Process Automation here.
Stay tuned for more exciting information!